Evidence-Based Strategies for Common Clinical Questions
July 2019
Food Insecurity: A Prevalent and Pertinent Problem in Pediatrics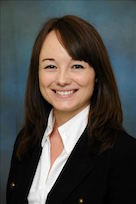 Author: Alex Prosser, MD | Pediatric Resident, Children's Mercy Kansas City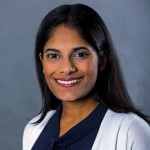 Column Editor: Rupal Gupta, MD | Medical Director, Operation Breakthrough Clinic | General Academic Pediatrics | Assistant Professor, UMKC School of Medicine
Although pediatricians are trained to be keen observers, most would likely be surprised by the prevalence of food insecurity in their patient populations. Per the United States Drug Administration (USDA) definition, "Food security exists when all people, at all times, have access to sufficient, safe, nutritious food to maintain a healthy and active life."1 Feeding America, a non-profit organization, utilizes the annual USDA Food Security Survey, along with associated variables, such as unemployment found in the Current Population Survey, to create "Map the Meal Gap," an interactive map of food insecurity rates in the United States.2 According to its 2017 map, about one in six households with children in the United States had food insecurity. Locally in Jackson County, the rate was slightly higher, with about 18 percent. Unfortunately, hunger is still pervasive in today's society and in our very own neighborhood.
Hunger is not always evident on exam. There has been a growing area of study of the relationship between food insecurity and obesity, a seeming paradox.3 The problem stems from cost and access; energy-dense, nutrition-poor foods tend to cost less and be more accessible in comparison to healthier options. When providing guidance to families, pediatricians must recognize and help families overcome these limitations.
In addition to being difficult to observe, food insecurity also can be challenging to address in practice. The government has created several federal nutrition programs to improve food access. The American Academy of Pediatrics (AAP) has created a toolkit that outlines each of these programs and summarizes their aims as a resource for pediatricians.4 Although the federal programs play an essential role in abetting food security, many families are either unaware of these resources or do not qualify. Of the households with children in the United States who were found to be food insecure in 2017, 21% were ineligible for federal nutrition programs.2 With these findings, pediatricians must also learn about other resources in their community. The Food Research & Action Center (FRAC), which is associated with AAP, recommends reaching out to state anti-hunger organizations to find out more about local programs and eligibility criteria.4
Food insecurity is a critical social determinant that can have lasting effects on the growth and development, as well as the mental health of children. Cook et al., demonstrated that, in general, children 48 months and younger are more likely to have poorer health and more hospitalizations if they are food insecure.5 As expected, studies have shown an association between food insecurity and nutritional deficiencies, such as iron deficiency 6 and lower bone density.7 Food insecurity also carries a higher risk of developmental problems, which may stem from these deficiencies.8 In fact, longitudinal studies showed that food insecurity in kindergarten students predicts reduced academic achievement in math and reading over a four-year period.9 The mental health of children can also be affected, with the creation of stress in families—contributing to depression, anxiety, and toxic stress in households.10 Lastly, Calkins et al., revealed a link between early childhood malnutrition and adult disease, including diabetes, hyperlipidemia, and cardiovascular disease.11 Overall, these studies and more have demonstrated an association with poor health outcomes in the short and long term that cannot be ignored.
The AAP is just one of many organizations world-wide that has recognized the significance of this problem and issued a policy statement, "Promoting Food Security for All Children," with recommendations for all pediatricians.12 In this statement, the AAP recommends routine surveillance of patients with a two-question validated screening. The questions are:
1) Within the past 12 months, we worried whether our food would run out before we got money to buy more.
2) Within the past 12 months, the food we bought just didn't last and we didn't have money to get more.
This screening has been referred to as the "Hunger Vital Sign," and has been validated by Children's HealthWatch research group to help providers identify families struggling with food insecurity.13 Global administration of the survey and wording of the validated questions aims to normalize the problem. The goal is to help remove any stigma or embarrassment felt by families. Additionally, ensuring repeat surveillance is important because food security often fluctuates and may change for patients from visit to visit.14
Clearly, such a basic need plays a fundamental role in the health of our patients and cannot be disregarded. It is our responsibility to our patients to screen for food insecurity in our practices, stay informed on local resources, and advocate for state and federal programs that improve access to food. As pediatricians, we can improve our practice by recognizing the risks and signs of food insecurity, including obesity. We can utilize the resources provided by the AAP and associated organizations to educate ourselves and empower our patients to take advantage of community programs. Lastly, we should be aware of policies that address food insecurity and remember that we can be powerful advocates for our patient population.
References

1. Part V Chapter 57 Nutrition, Food Security, and Health: Food Security. Ashworth A. Nelson: Textbook of Pediatrics, 21st edition, ed. Kliegman et al. Philadelphia: Elsevier Inc., 2020:331-332.

2. Map the Meal Gap: Child Food Insecurity in the United States. Feeding America. https://map.feedingamerica.org/county/2017/child. Accessed 1 June 2019.

3. Food Insecurity and Weight Status among U.S. Children and Families: A Review of the Literature. Larson N. American Journal of Preventative Medicine 2011 40(2):166-173.

4. Food Security in the U.S.: Frequency of Food Insecurity. United States Department of Agriculture: Economic Research Service, 2018. https://www.ers.usda.gov/topics/food-nutrition-assistance/food-security-in-the-us/frequency-of-food-insecurity/. Accessed 20 June 2019.

5. Are Food Insecurity's Health Impacts Underestimated in the U.S. Population? Marginal Food Security also Predicts Adverse Health Outcomes in Young U.S. Children and Mothers. Cook J, et al. Adv Nutr 2013 4(1):51-61.

6. Food Insecurity is Associated with Iron Deficiency Anemia in U.S. Adolescents. Eicher-Miller H, et al. Am J Clin Nutr 2009 90(5):1358-71.

7. Food Insecurity is Associated with Diet and Bone Mass Disparities in Early Adolescent Males but not Females in the United States. Eicher-Miller H, et al. J Nutr 2011 141(9):1738-45.

8. Household Food Insecurity: Associations with At-risk Infant and Toddler Development. Rose-Jacobs R, et al. Pediatrics 2008 121(1): 65-72.

9. Food Insecurity Affects School Children's Academic Performance, Weight Gain, and Social Skills. Jyoti D, et al. J Nutr 2005 135(12): 2831-9.

10. Food Insecurity and the Risks of Depression and Anxiety in Mothers and Behavior Problems in Their Preschool-aged Children. Whitaker RC, et al. Pediatrics 2006 118(3):e859-68.

11. Fetal Origins of Adult Disease. Calkins K, et al. Curr Probl Pediatr Adolesc Health Care 2011 41(6):158-76.

12. Promoting Food Security for All Children. American Academy of Pediatrics: Council on Community Pediatrics, Committee on Nutrition. Pediatrics 2015 136(5):e1431.

13. Development and Validity of a 2-item Screen to Identify Families at Risk for Food Insecurity. Hager E, et al. Pediatrics 2010 126(1):e26-32.

14. Addressing Food Insecurity: A Toolkit for Pediatricians. American Academy of Pediatrics and the Food Research & Action Center. 2019. http://frac.org/aaptoolkit. Accessed 20 June 2019.