Department of Orthopedic Surgery and Musculoskeletal Science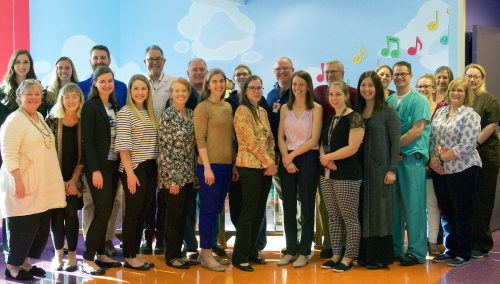 The Department of Orthopedic Surgery and Musculoskeletal Science at Children's Mercy Kansas City is one of the largest orthopedic programs in the country in a free standing pediatric hospital. We continue to grow and excel by embracing an interdisciplinary, collaborative approach to care, revolving around our patients and families. We are delighted to have the opportunity to present at POSNA this year and hope we can connect with you!
Here are a few things we are looking forward to this coming year:
We have a new pediatric orthopedic surgery fellowship, both POSNA and ACGME accredited. Our fellowship director, Nigel Price, MD is optimistic about finding a match in 2019.

Our newest subspecialty program in development is focused on non-operative orthopedics. This program will care for children with neuromuscular and musculoskeletal conditions that are best treated with bracing and therapy.

As the need for Orthopedic Trauma expertise continues to grow, so does our program. In addition to new faculty we are also projecting the need for a complex trauma section within the department.
Lawnmower Injury Podcast
As you know, over 17,000 children are treated for lawnmower injuries each year in the US, resulting in 4,000 trips to the ER and about 75 children die annually from these injuries. Listen to Dale Jarka, MD discuss the importance of Lawnmower Safety.
Inside Pediatrics: Martin's story
Go inside the operating room to see surgeons give young Martin the gift of greater movement.