Periacetabular Osteotomy (PAO) Surgery for Hip Dysplasia
Periacetabular osteotomy (PAO), also called Bernese or Ganz Osteotomy, is a hip preservation surgery performed to correct a hip problem that a child is born with or that develops over time (developmental deformity of the hip). It is typically an option for adolescents and young adults who have hip dysplasia that is painful and shows mild to moderate abnormalities on an X-ray image. For children with severe arthritis or a dislocation of the hip, this surgery is generally not appropriate for their needs.
The goal of PAO surgery

The goal of PAO surgery is to preserve your child's own hip joint by moving the acetabulum (hip socket) into a better position that relieves the stress on the joint. This can help prevent your child from developing advanced arthritis in their hip and in most cases, help them avoid a total hip replacement.
What is the PAO procedure?

The surgeon makes an incision across the front of the hip joint to expose the hip and surrounding pelvis. They will then cut the bone in four places to place the acetabulum into a better position in the pelvis. This helps restore some of the normal hip anatomy but does not change the actual shape of the acetabulum or femoral head. Often, they will add a bone graft to help the bones heal.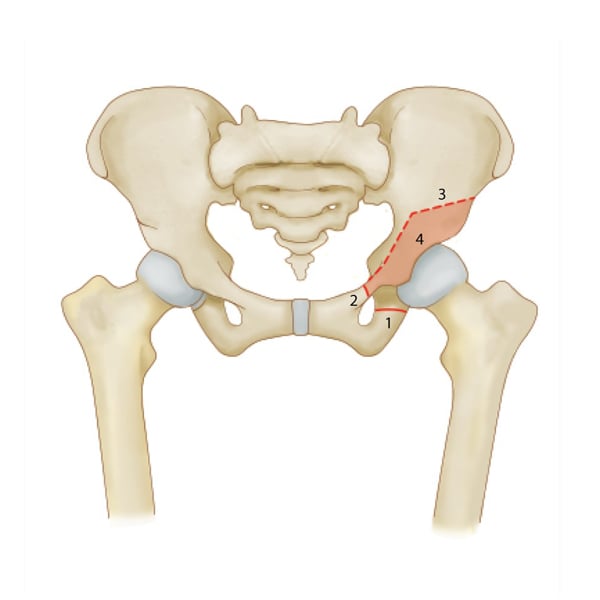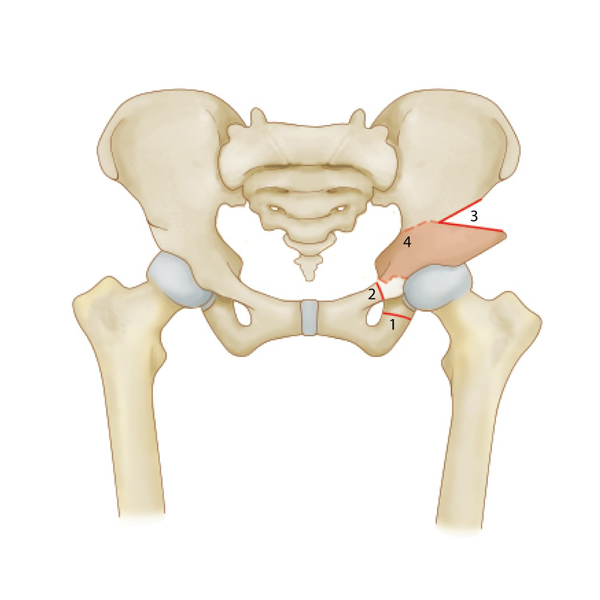 Your child's surgeon may use X-rays during surgery to help them choose the best locations for the osteotomies (cuts to the bone) and reorientation of the hip socket. Once the acetabulum is in its new position, the surgeon will fix it in place with three or four screws.
You can expect the surgery to take two to three hours. The surgical team will keep you updated on your child's progress. Most children stay in the hospital for 2-4 days after surgery.
Expert care for hip conditions and surgery

With more than 60 years of combined experience in treating hip conditions, Children's Mercy hip surgeons have proven experience with hip preservation surgeries like a PAO procedure.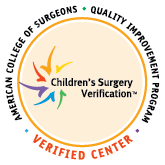 Highest Level of Surgical Care
Children's Mercy is one of only 10 centers in the nation to be verified as a Level 1 Children's Surgery Center — the highest possible rating — by the American College of Surgeons.
Recovering from PAO surgery

Recovering from hip surgery takes time and patience, but usually results in greatly improved pain and function for many years after.
The first six weeks after surgery - your child will use crutches or a walker along with a wheelchair. They will not be able to put any weight on the affected leg during that time, only touch the ground lightly with their toes for balance (known as touch-down weight bearing).
About six weeks after surgery - your child will be ready to start outpatient physical therapy along with a home exercise program. Kids can return to school at about 4-6 weeks if they are able to use a wheelchair.
A full recovery - a full recovery will take at least 6 months. After the hip has healed, most people are able to return to unrestricted activity—usually, that means normal daily activities after 3 months and sports at 6 months. If dysplasia affects both hips, the second PAO surgery can be done about 6 months after the first surgery.
Student athletes - if your child is a competitive athlete, your care team will talk with you about considering collaborating with our sports medicine specialists at the Sports Medicine Center to create a comprehensive care plan that factors in their athletic goals.